Biography
Pickpockets and Tennis
Moving back to London, I joined a band called Pickpocket with Pete Proud (who was with me in Smokie). We were managed by the founder of Club 18-30! We made a single 1-2-3, Let's Dance which was produced by Terry Melcher, son of Doris Day, who had been associated with the Beach Boys and Charles Manson.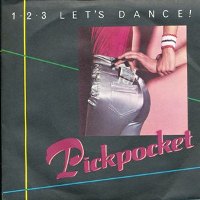 This project ended badly when we were taken to court and sued by the manager. Soon afterwards, Climax Blues Band were also sued by Miles Copeland. There were details of this case which were grossly unfair (which I am not at liberty to publicly discuss), but despite this the band lost the case. I decided to quit the music business.
I became a tennis coach and spent the next few years in tennis clubs and parks around south east London.
Next Page
Copyright © Richard Jones