Biography
Cambridge University: Wild Oats
In October 1968 I left to go to Cambridge University where I studied English Literature. At Cambridge, I was in a popular jazz/rock band called Wild Oats with Iain Cameron (flute), Steve Pheasant (sax), Paul Bell (drums), Jon Cole (guitar / vocals). Jon Cole later had some success in The Movies.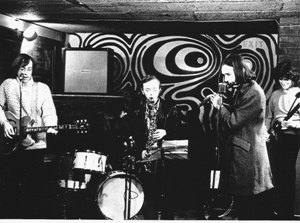 Wild Oats (Jon Cole, Paul Bell, Steve Pheasant, Iain Cameron, me)
The folk scene was quite strong at the time in Cambridge at the time with Nick Drake, Paul Wheeler (who wrote a song recorded by John Martyn) and George Bacon (later George Breakfast). Wild Oats wrote a musical which appeared at the Edinburgh Fringe Festival. The script was by Chips Hardy, and it was directed by Edwin Shirley who went on to form the Edwin Shirley Trucking Company, a concert, tour and event trucking company based in East London. I also played with Fred Frith, who had a band called Henry Cow and is now a professor of music in New York.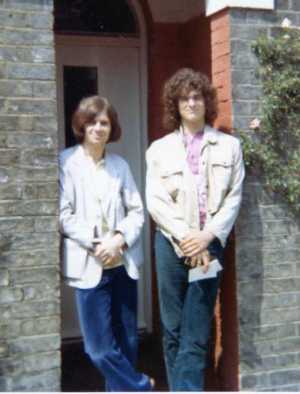 Adrian Newland, me: Cambridge circa 1970
Next Page
Copyright © Richard Jones